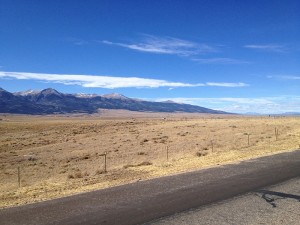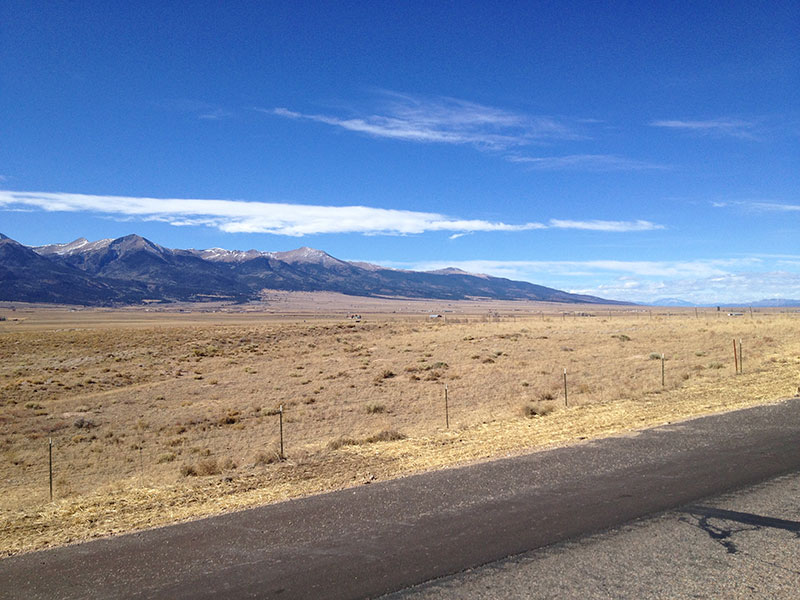 Distance: 207/210km
Climbing: 9500/9800ft
Availability: May 1 – Oct 31
States: CO
Route Description
This is a challenging route with lots of climbing and often wind from the southwest. It's also a little over 200km so it may take more time to ride than other 200km routes you've done. You'll be climbing or descending most of the ride, but most of the grades aren't steep except on CO-165, where you'll ride above 9000ft several times. Services are far apart so you'll need to be able to carry enough water and food for up to 75 miles.
John Lee Ellis' report with photos from August 2014 on Colorado Brevets Blog
Four Options
There are two start options, Colorado City or Walsenburg. The Walsenburg route is a few kilometers longer, and has an additional water/food stop. The route can be ridden clockwise or counterclockwise from either start so you can decide if you prefer to ride the I-25 section at the beginning or end of your ride.
Roads Conditions
I-25 has a wide shoulder with good pavement. You'll likely encounter the heaviest traffic on I-25 northbound weekday mornings and Sunday night. Southbound I-25 traffic is heavier on weekday evenings, especially Friday night. Riders from metro areas are likely to think the traffic on this section of I-25 is never heavy.
Paving on other roads varies from normal to lumpy to perfect, in some places from mile-to-mile.
Services
There are a few gas stations and restaurants near the start at Colorado City, and also a nice Colorado DOT rest area. During the week and on Saturdays you may find services open in Gardner. Westcliffe and Silver Cliff have several gas stations and restaurants. There are two sit-down, pizza restaurants in Silver Cliff.
At the Walsenburg start there's a gas station/truck stop with food and a Taco Bell/KFC. At the Colorado City checkpoint (on the Walsenburg route) there's a Loaf and Jug and supermarket.
RUSA Listings
Colorado City Start
Walsenburg Start

Routes on RideWithGPS
Colorado City Clockwise
Colorado City Counterclockwise
Walsenburg Clockwise
Walsenburg Counterclockwise
Download Cue Sheets
Colorado City Clockwise
Colorado City Counterclockwise
Walsenburg Clockwise
Walsenburg Counterclockwise
Download Maps
Colorado City Clockwise
Colorado City Counterclockwise
Walsenburg Clockwise
Walsenburg Counterclockwise