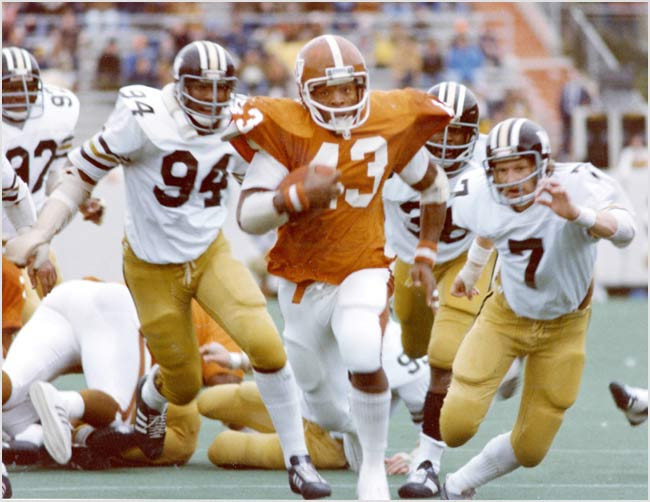 I was having dinner at a neighbor's house yesterday evening. After we ate, I read an article about the host that had appeared in his hometown newspaper. There was a short paragraph mentioning his idea to use a girdle for running back Terry Miller's recurring hamstring issues because ace bandages kept slipping off. I saw Terry Miller play many times when I was a kid, but I never knew he was wearing a girdle!
I said, "I think you invented compression shorts!" He replied that Miller had no more hamstring problems after he started wearing the girdle. He also said several articles had been published about Miller's girdle. I found this one that appeared in Time Magazine in 1976. My neighbor is Dr. Donald Cooper. For many years he was the head physician for the Oklahoma State University Athletic Department. He was also the USA team physician for the 1968 Olympics in Mexico City and was a long time member of the President's Council on Fitness. (He also said that when my foot has zero pain my stress fracture is healed. ; ) )
Does anyone know of another candidate for inventor of compression shorts? It is not like Dr. Cooper is going to make any money off this, but it would be interesting to know if he was the first person to come up with this idea.